Ezio the Ladykiller (actually an old fart Assassin)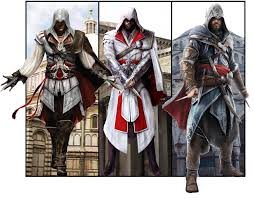 Đơn giản là 1 thằng ngáo đá vì phê cần nên lâu lâu mới được sờ tay vào cái máy tính. Nếu xin được thì chắc sẽ translate hay edit gì đấy.
Đóng góp vì sở thích và thực sự có danh hiệu hay không cũng chả vấn đề
Mấy bộ đang cày và rất thích (nếu leader cho trans thì quẩy luôn) (bị thầy cô thông @ss và HSG nên max bận)
Konjiki no Wordmaster
Death March kara Hajimaru Isekai Kyusoukyoku
My pet is a holy maiden
Mahouka Koukou no Rettousei
Isekai Maou to Shoukan Shoujo Dorei Majutsu
Và vài bộ với ưu tiên thấp hơn
Ngoài ra cực kì thích game (Assassin's Creed, Warcraft III, Aoe,...).
Community content is available under
CC-BY-SA
unless otherwise noted.